REGIONS
Whilst Iconic Winemakers is about the people behind the labels it is also about Australia's Iconic Wine Regions. Australia has over 60 designated wine growing regions and all offer something different in your wine experience. From the oldest region, the Hunter Valley, to the new and emerging regions, they host small family-owned estates to large corporate operations.

Many of our regions will specialise in a hero grape; Hunter Valley (Semillon), Yarra Valley (Pinot Noir), McLaren Vale (Shiraz), Coonawarra (Cabernet Sauvignon), Clare Valley (Riesling) to name a few. But what makes our regions the envy of the World is 2 regions can produce the same grape variety but make 2 totally different wine styles; Shiraz from the Hunter is earthy and chocolate yet from McLaren Vale it's full of ripe luscious berry fruit, yet both have their place on the table. Similarly Chardonnay from down South can be full bodied and buttery but from the West can be refined and elegant.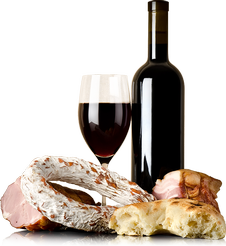 One common trait across all our regions is the matching of food to our wines. At Margaret River you can eat fresh crayfish straight from the ocean or when in the Barossa Valley enjoy seasonal produce from artisan food producers and award winning restaurants... and of course a big Cabernet or Shiraz.
Your travels can take you far from home when you visit the likes of Tumbarumba, conversely the Mornington Peninsula is a cab ride from Melbourne's suburbia. From Perth, take the 12 seater flight to Margaret River and in just over 30 minutes you'll be tasting your first award winning Sauvignon Blanc. Enjoy the journey,