Jodie Armstrong
Adelaide Hills
Winemaker and viticulturist for Sew & Sew Wines
Jodie Armstrong is both a viticultural consultant and wine maker. She has been working with grape growers for more than twenty years to help them improve grape quality and productivity.
Her passion is to increase knowledge of the vineyard and how the vines perform, from there it is possible to determine which vineyard management strategies will increase fruit quality. Her inquisitive nature flows through to the winery where she loves to experiment with fruit, oak and wine making techniques to create the best wines with the least interference in the fermentation process.
In the winery, she is driven by colour, perfume, finesse, and the friendships of winemaking. Jodie's passion for grapes and wine has taken her on a journey across the world from France to Ethiopia! She lives and breathes wine.
GIVING BACK
As a pre-vintage ritual to charge the batteries, Jodie has made a habit of heading to Jakarta each year. The original trip was to visit expat friends, but it quickly became something more.
"The day before departing on my first visit, there was news of extensive flooding in Jakarta. I wasn't deterred, but I quickly invested in a pair of gumboots. I wasn't sure what was crazier; buying gumboots in 42oC McLaren Vale heat, holidaying in Jakarta (unheard of) or flying to a country in the middle of a natural disaster. I packed my suitcase with hand-me-down clothes to help those affected and took my flight.
I delivered the clothes to the British Women's Association in Mampang Prapatan, where they were distributing the basics needed to the flood victims. Whilst there, I heard of a woman named Maria who formed a group teaching and empowering less-fortunate women. They all worked and lived on one of Jakarta's refuse dumps. Maria was teaching them to sew, by which they could support themselves and their families enabling them to move away from lowly paid rubbish sorting.
On my second trip to Jakarta I was privileged to meet Maria and her hard-working passionate students who gain an improved life for their families."
Sew & Sew have now started a program with Maria for the group to hand sew our beautiful gift bags. The money made from the bags goes directly to the community with no cuts along the way. The group creates an opportunity for the women to learn new skills; it creates self-esteem and feeds families. These families are the poorest of the poor, please help us to help them and buy a gift bag for your wine.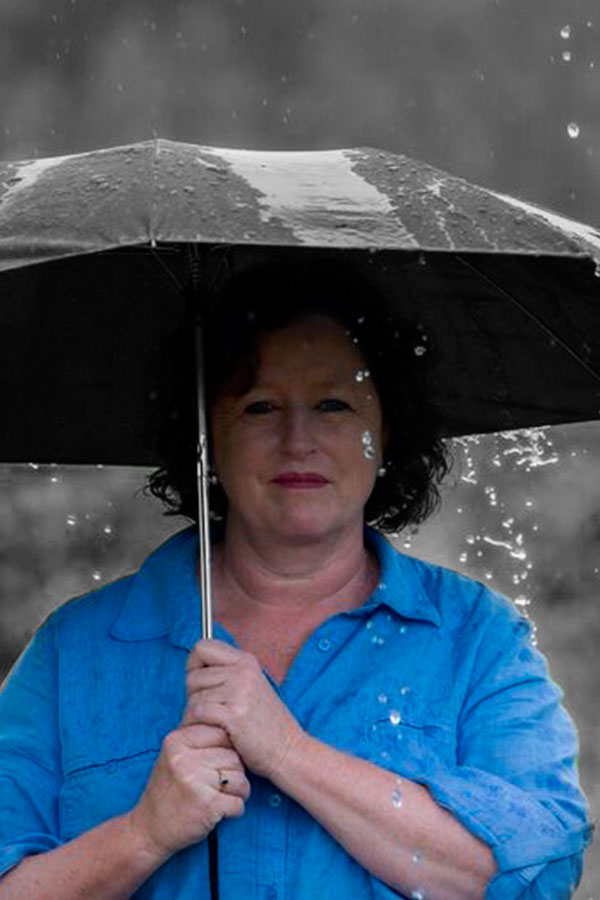 ---
SEW & SEW - Adelaide Hills "Contour" Mixed 6 pack
2016 Chardonnay, 2014 Pinot Noir and 2015 Syrah
---
---
SEW & SEW - 2015 Adelaide Hills "Contour" Syrah
---

The growing season proceeding the 2015 Adelaide Hills vintage comprised of a wet winter which replenished soil moisture levels, however spring and autumn were dry allowing viticulturists to manage growth and create balanced canopies. January rainfall topped up soil moisture levels. A delightful autumn of warm days and cool nights was perfect to ripen fruit that was aromatic, deep in colour, had good acidity and low alcohol levels. An ideal season for cool climate shiraz.
We refer to our Adelaide Hills shiraz as Syrah as stylistically it significantly differs from the fruit forward shiraz of McLaren Vale.
FOOD MATCH
Born in late Autumn this wine pairs beautifully with foraged mushrooms, braised veal, and roasts with winter root vegetables.
Vintage: 2015
Variety: Shiraz 100%
Region: Kuitpo, Adelaide Hills
Alcohol: 13.7%
Closure: Screw Cap
TASTING NOTE
Hand harvested in late autumn, the grapes were gently crushed and fermented in two tonne open fermenters. The ferment was hand plunged twice a day for 15 days, once dry it was basket pressed and put to oak. The wine matured in a blend of 20% new and 80% mature French and American oak.
This purple-crimson wine of medium intensity has jewel like clarity. It has notes of rich fruit dark fruit and peppery spices underlain with deep florals. On the palette, it expresses plum, dark cherries, white pepper violets and cigar box. The firm ripe tannins combine with good acidity to provide length and texture which complement the fruit beautifully.
---
SEW & SEW - 2014 Adelaide Hills "Contour" Pinot Noir
---

The growing season proceeding the 2014 vintage in the Adelaide Hills was noted for a cold wet spring which adversely affected fruit set and resulted in low yields. The hot weather during summer was tempered by February rains which stalled development. This combined with near ideal weather conditions, cool nights and warm days allowed for steady ripening and retained natural acidity and a good finish to the season.
TASTING NOTE
This wine comprises three clones which were handpicked and destemmed on the 29th of March. Due to low yields the three clones were fermented together. During the 10 day ferment the wine was hand plunged twice daily. At the completion of fermentation the wine was bag pressed and put to new and mature French oak for 18 months, where it remained on yeast lees until just prior to bottling when racking and blending occurred.
Our ruby red Pinot Noir is a wine of medium intensity. It has with pronounced aromas of strawberry and notes of cherry, under-laid with dark luscious plum and the earthy smells of fresh rain. A medium bodied wine with fine silky tannins, good acidity, and a lingering finish.
FOOD MATCH
This wine will pair beautifully with Asian inspired dishes, duck, and salmon.
Vintage: 2014
Variety: Pinot Noir 100%
Region: Kuitpo, Adelaide Hills
Alcohol: 13.5%
Closure: Screw Cap
---
SEW & SEW - 2016 Adelaide Hills "Contour" Chardonnay
---

The 2016 vintage composed of low winter rainfall and a dry spring, irrigation commenced before flowering. One significant rainfall in late January was perfectly timed, resulting in high quality grapes. These grapes were harvested on the third of March in the cool of the early morning and delivered to the winery at 6:00am where they were immediately pressed.
Free run juice and pressings were fermented separately to 6 baumé where the juice was put to 40% new and 60% one to three-year-old French oak. After full malolactic fermentation, the wine was left on yeast lees until racking just prior to bottling in October.
TASTING NOTE
This pale straw chardonnay indulges in aromas of white peach, honey dew and dandelion accompanied with deeper notes of almond kernels and marzipan. The palate is a medium to full-bodied style, it pairs yellow peach and lemon curd with a slight creaminess. Finished with a fresh balance of acid and fine tannins to add length and complexity.
FOOD MATCH
This wine pairs beautifully with seafood, chicken, and veal. Two of my favourite matches at home are Tunisian Lemon Chicken and Marmite Dieppoise, a rich creamy shellfish and fish stew from Normandy perfect for the middle of winter.
Vintage: 2016
Variety: Chardonnay 100%
Region: Kuitpo, Adelaide Hills
Alcohol: 13.5%
PH: 3.38
TA: 6.3 g/L
RS: 1 g/L
Closure: Screw Cap