Sam Connew
Tasmania
Riesling
I first came across Samantha via an article in my favourite wine magazine, WBM. She proudly shouted the virtues of females in the winemaking game and asked why those pesky blokes got all the accolades. So I checked out her credentials and immediately thought, she's an Iconic Winemaker. What strikes me is her focus on making the move to Tasmania to further Stargazer, even though she has put down roots and become established in the Hunter in the last five years. I look forward to more of her Tassie juice being introduced to Iconic Winemakers.
A highly experienced and respected winemaker, Sam launched her first solo project, Stargazer, in 2013. Before that she was working in applied research, development and extension for the Australian Wine Research Institute as Manager of the Hunter Valley Node. Prior to this she was the Winemaker/Manager of boutique Hunter Valley winery Tower Estate; after working in McLaren Vale for ten years as the Senior Winemaker at Wirra Wirra Vineyards.
Amongst her many achievements, in 2007 she was awarded 'International Red Winemaker of the Year' at the prestigious International Wine Challenge in London, and in 2008 she was a South Australian finalist in the Telstra Business Women's Awards. She has served on the boards of several regional associations and was a board member of the Australian Society of Viticulture and Oenology from 2011 to 2013.
Sam is a highly respected wine show judge and has been a Panel Chair at many regional and capital city wine shows, having completed both the Advanced Wine Assessment Course and the Len Evans Tutorial. She was recently appointed Chairman of Judges at the Sydney Royal Wine Show.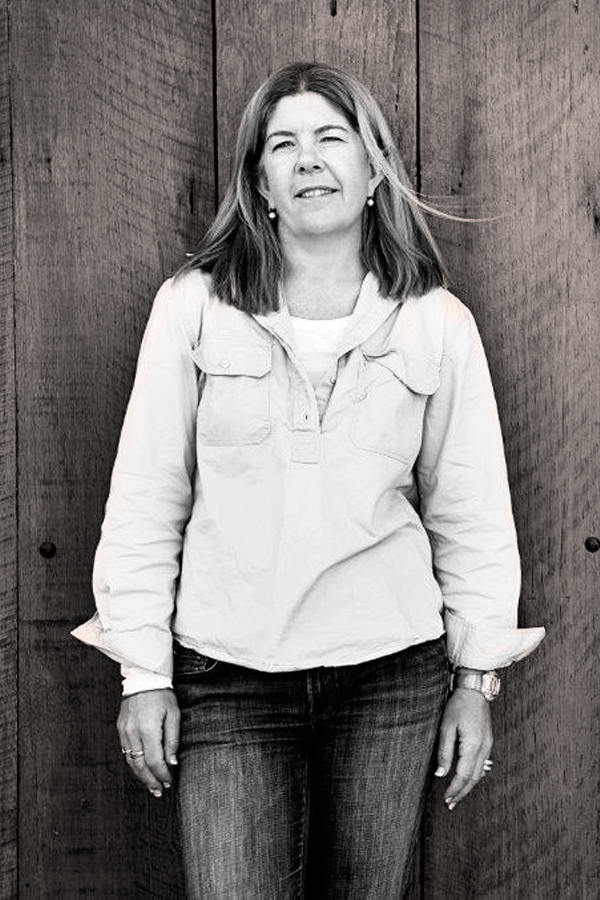 ---
STARGAZER
2016 Tasmania Riesling
---

VINEYARD
This is the first Stargazer Riesling to come from Palisander Vineyard, purchased by Stargazer in February 2016. Located in the Tea Tree region of the Coal River Valley, 20 minutes north-east of Hobart, it was planted in 2002. Primarily dark clay on dolerite, the plant material was sourced from Moorilla at Berriedale. It is cane pruned and trained to a vertical shoot positioned trellis, and shoot thinned in the spring.
TASTING NOTES
Quartz-green in colour. Crammed with vibrant green apple and lemon pith notes on the nose, as well as lifted jasmine and crystallised ginger aromatics. The palate's bright acidity and river stone flavours are balanced with a gentle fruit sweetness and a zesty finish.
INTERNATIONAL RIESLING FOUNDATION TASTE PROFILE
Stargazer is proud to be able to employ the IRF taste profile on our Riesling, which is designed to help consumers now about the relative sweetness or dryness of the wine they are selecting. You can read more about the International Riesling Foundation here: http://drinkriesling.com/tastescale
TECHNICAL INFORMATION
Hand harvested on 8 April 2016 at 11.5 baumé.
Whole bunch pressed and racked off solids prior to warming for ferment.
Wild ferment (indigenous yeasts); 70% in stainless steel, 20% ceramic egg and the remainder in older oak.
Ferment arrested 24 April 2016.
Left on lees until blending and stirred weekly.
Bottled 12 August 2016: 12% alc., 2.89 pH, 7.7 g/L Titratable Acidity, 7.0 g/L Residual Sugar.
Total production 4553 bottles.