Sarah Crowe
Yarra Valley (Gruyere)
Shiraz
Sarah began her wine industry career in 2001 when she joined Brokenwood in the Hunter Valley initially working in the vineyard. Beginning a Bachelor of Applied Science in Viticulture in 2002 she also completed her first harvest in the winery where her future would be. After working her way to Assistant Winemaker in 2004, Sarah began to oversee the processing of Brokenwood's Victorian fruit from the Beechworth region.
Sarah started exploring the world of wine via international harvests working in Oregon in 2004 and 2006 focusing mainly on Pinot noir and Chardonnay at Adelsheim Vineyard and Ponzi Family Vineyards, and the Rhone Valley in 2008 working at Paul Jaboulet Aine working with Viognier and Shiraz.
In May 2009, Sarah was the recipient of the Hunter Valley Wine Industry Association's Hunter Legends "Rising Star of the Year" Award. This award instigated a new job opportunity with Swish Wine where Sarah was at the helm as Chief Winemaker constructing a new winery for the young company.
In September 2010, Sarah joined the team at Bimbadgen, to the position of Senior Winemaker. Here Sarah enjoyed making many varieties from across Australia's premium grape growing regions in a range of wine styles from sparkling to table wine and botrytis and fortified wines. Throughout 2010 Sarah took part in the Future Leaders of the Wine Industry Program as well as being accepted as one of only twelve people into the prestigious Len Evans Tutorial Program.
Wine Show judging is an integral part of Sarah's calendar year with up to five wine shows judged to expand her palate and knowledge of industry trends. Throughout 2013 she judged at International Cool Climate Wine Show, Royal Queensland Wine Show and Royal Melbourne Wine Awards.
Sarah joined the team at Yarra Yering in September 2013 as Winemaker and is excited to be focusing on a single iconic vineyard site and giving the individual blocks and varieties the time and attention they deserve. She will continue the tradition that Dr Bailey Carrodus started in 1969 with the first vineyard plantings at Yarra Yering.
In 2016 she was named James Halliday 2017 Winemaker of the Year.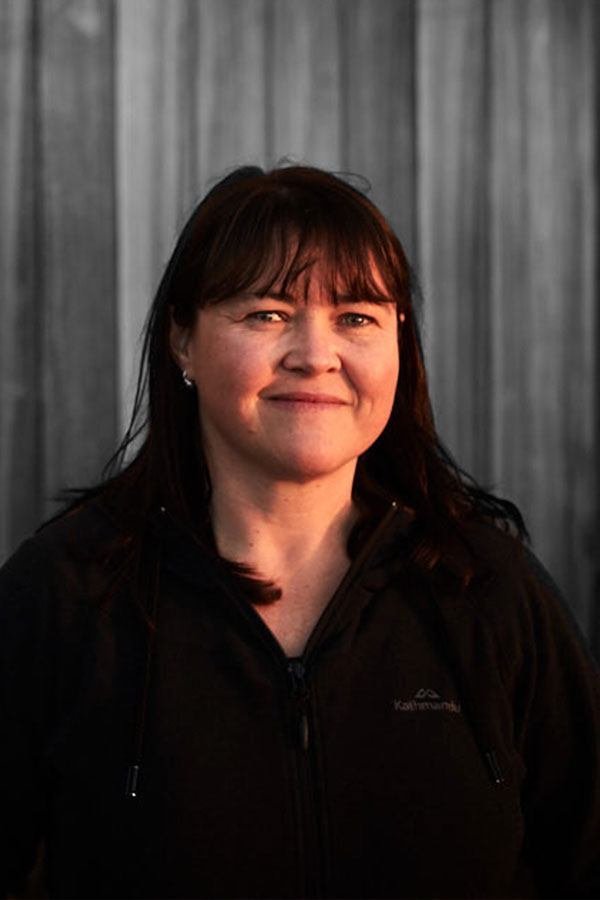 ---
Yarra Yering 2013 Dry Red Wine No. 1
---

REGION
Yarra Valley (Gruyere)
2013 growing season was close to ideal with sufficient winter and spring rainfall followed by a warm and dry growing season producing fully ripe, robust wines.
ANALYSIS
70% Cabernet Sauvignon
15% Merlot
10% Malbec
5% Petit Verdot
13.5% Alcohol
VINES/h5>
Fruit was sourced from the original 1969 plantings on the estate, all established on own roots & unirrigated.
AROMA & BOUQUET
Stylish, lifted nose settling into itself after a few years in bottle. Shows signature blackberry, aniseed, sarsaparilla, marzipan & cassis with hints of bergamot & varietal herbal tones.
PALATE
A medium-bodied "classic" claret style featuring a fleshy, fruit-layered palate integrated with earthy complexity. Juicy acidity, characteristic of this vineyard, underlays soft expansive fruit and fine dusty tannins. In true Yarra Yering tradition, it combines power with poise, concentration with finesse.
WINEMAKING
All fruit at Yarra Yering is hand-picked and delivered direct to the winery. The fruit was destemmed & partially crushed directly to the traditional Yarra Yering "tea chest" 0.5-tonne open-fermenters. Stalks were added back to about 40% of the fermenters to contribute subtle influence on structure and aroma. Fermentation initiated naturally and was supplemented with a select cultured yeast strain part-way through to ensure completion. One-third of the selected ferments were pressed after 5 days to complete fermentation in French oak barrels. The balance were allowed to macerate for varying amounts of time post-fermentation (maximum 3 weeks) to draw additional tannin and structure from extended skin contact. The resultant blend was aged for 20 months in 100% new French oak barriques. Medium-toast is favoured for these fire-bent barrels, with toasted heads featuring stylistically.
Bottled via gravity without filtration.
CELLARING
Drinking beautifully at present but this vineyard has a proven pedigree & track record thus it will continue to evolve for a further 25+ years under suitable cellaring conditions.
VINTAGE 2013
97 Points – James Halliday, Wine Companion Langton's Classified "Excellent"