Andrew Thomas
Hunter Valley
Shiraz
Given my family background, it was probably inevitable that I would end up working in wine. My early inspiration came from my father, Wayne Thomas who had a distinguished career making wine in McLaren Vale, where I was raised.
However, despite being groomed for a possible winemaking career in South Australia, I developed a deep passion for finesse, and the more subtle and savoury structured wines of the Hunter Valley during my formative winemaking years.
After graduating with a degree in Oenology at Roseworthy Agricultural College, I began my winemaking journey at Tyrrell's Vineyards. During what ended up being 13 years with Tyrrells, under the guidance of the legendary Murray Tyrrell, I gained a great respect for, and understanding of the two signature varieties of the Hunter Valley – semillon and shiraz.
My thirst for more knowledge and winemaking experience was quenched with vintages in Sonoma, Tuscany, Piedmont and Provence, but the desire to make some world class wines under my own label could no longer be denied, and it was time to go out on my own.
Thomas Wines was established in 1997, with a clear and focused objective to specialise in single vineyard Hunter Valley semillon and shiraz. Over the years I have formed close and collaborative alliances with an impressive folio of local growers, who each own and operate arguably some of the Hunter Valley's most distinguished sites, producing world class, uniquely regional styles. Each wine is destined to showcase its unique vineyard signature and express a real sense of place.
Whilst I have always applied a no compromise, attention to detail approach to my winemaking, I truly believe that 90% of the quality lies in the vineyard, and the key to great wine is 'keeping it simple' to preserve that potential quality from the vine through to the bottle.
I'm very proud (and humbled) when I read quotes like this…
"Thomas Wines have won more trophies and awards than you could poke a stick at, as well as widespread critical acclaim over the last decade or so. Andrew (Thommo) Thomas was awarded the title of 2014 Hunter Valley Winemaker of the Year. Having also previously won the award in 2008, Thommo has once again been judged by his peers on his pursuit of excellence in winemaking and his contribution and dedication to the Hunter Valley wine industry at large.
It is a remarkable achievement for such a small producer and it's Thommo's continued attention to detail, and his hands on approach to every aspect of his winemaking that has earned him all these awards, and a reputation as one of the Hunter Valley's leading winemakers."
Back to me now…
At the end of the day, I just really love making wine…
Outside of wine, my favourite things are my three awesome sons, the mighty Sydney Swans, top-shelf rum, pineapple and Top Deck chocolate.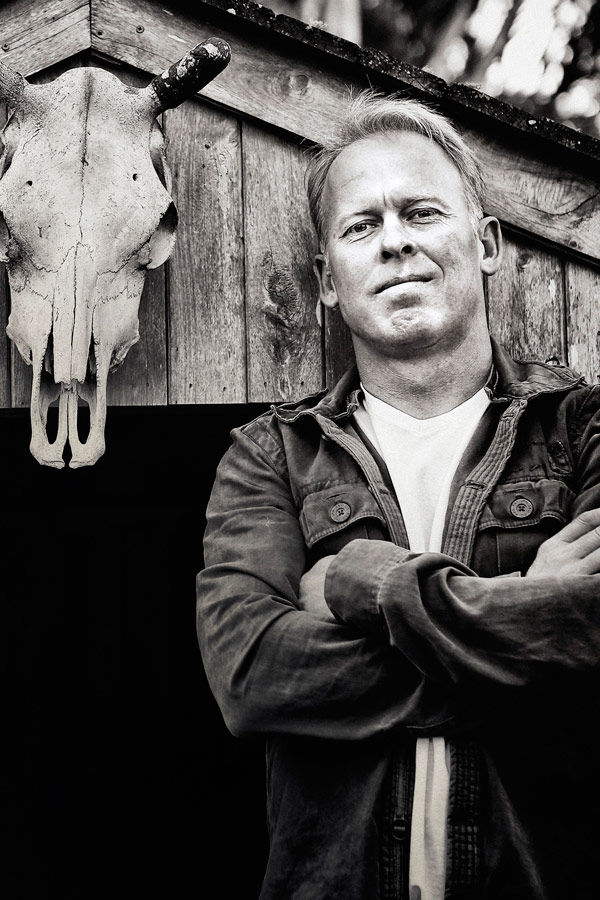 ---
2017 Braemore Semillon
---

THE WINE
Hunter Valley Semillon is one of the world's most uniquely regional wine styles. The Braemore vineyard (planted 1969) is situated on the sandy alluvial flats of Hermitage Road, Pokolbin, and consistently produces Semillon featuring freshness, vibrancy and remarkable longevity. This wine has achieved an enviable reputation in recent years as being one of the finest examples of classic Hunter Valley Semillon.
The 2017 growing season opened with good spring rainfall, setting the vineyards with abundant subsoil moisture. This was followed by one of the hottest driest ripening periods for many years. Hand picking during the last week of January and first wek of February. Whole bunch pressed to minimise phenolics and fermented with a neutral yeast to enhance the varietal purity. The wine spent five weeks resting on its yeast lees prior to bottling in May. Sylistically, the 2017 Braemore is similar to the awesome 2007 vintage, its fruit generosity providing excellent current drinking as well as being a belter for the cellar.
TASTING NOTE:
From arguably the Hunter Valley's best Semillon vineyard, this wine displays an amazing iridescent green hue. The nose is greeted with intense lime zest fruit characters which follow through to the palate with its delightful, vibrant fruit purity. The mouthwatering acidity provides impeccable balance and precision ensuring the wine can be enjoyed as a youngster, or cellared for 5 – 15+ years.
BOTTLED: 6th June 2017
PRODUCTION: 1390 dozen (plus 100 magnums and 12 double magnums…)
ALCOHOL: 10.7%
pH: 3.05
ACIDITY 7.2g/L