Geoff Hardy
Adelaide Hills/ Langhorne Creek
Teroldego
Geoff Hardy's great-great grandfather, the original Thomas Hardy, first planted grapesin South Australia in the early 1850s and was one of the founding fathers of the Australian wine industry. Successive generations of the Hardy family has since grown the business to one of Australia's largest wine producers.

After joining his family's wine business, Thomas Hardy & Sons, in 1975, Geoff completed his diploma in Wine Production two years later in 1977. In 1980, Geoff and fellow viticulturist Ian Leask purchased the promising Pertaringa vineyard in McLaren Vale. Since then, he has been involved in the planting of more than 3,000 hectares of vines, and has consulted to more than 200 different vineyards in Australia, France and Italy. His extensive knowledge of viticulture and wine production ensures the creation of outstanding wines.

After purchasing the K1 by Geoff Hardy vineyard in 1987 and launching his Hand Crafted by Geoff Hardy / GMH ranges of wines in 2004, Geoff acquired the remaining share of Pertaringa to become its sole custodian in 2011. These brands now make up Wines by Geoff Hardy and continue the 160-year old family tradition of pushing the boundaries of Australian viticulture and winemaking.
THE WINE
Dan Traucki, industry consultant at Wine Assist, when writing an article on alternative varieties named the Hand Crafted label by Geoff Hardy as a star performer. He noted 'Hand Crafted needing the most amount of cellar time for the inherent acidity to soften off- it will be a great wine in 3 to 5 years'.
Mr Quintessential says 'this balanced acidity is what makes McLaren Vale one of our best wine regions. The cooling afternoon breeze from the coast deliver a winemakers playground'.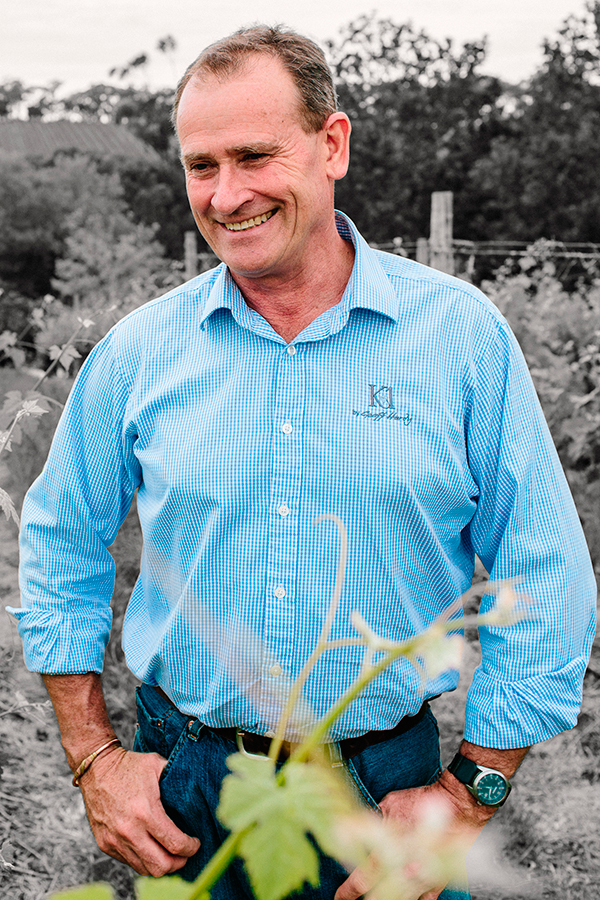 ---
TEROLDEGO
2014 Teroldego; Hand Crafted by Geoff Hardy
---

VINTAGE
2014 was a challenging vintage, but it was very interesting to see the vines' methodical reactions to make use of whatever was thrown at them. We were lucky with the timing of the heat and rain - the grapes were still early enough in their ripening cycle to not be hugely affected by the heat and then the rain in mid-February provided a well-earned reprieve.
NOSE
The nose offers sweet aromas of cherries and blueberries with notes of purple fruits and rhubarb.
PALATE
The palate is bright and vibrant with cherries, raspberries and boysenberries, finished off with great acidity.
PAIRING
Try with soft shell blue swimmer crab in a tamarind sauce.
CELLARING
Drink now or to 2022
ALCOHOL: 12.5%
TA: 6.62g/L
pH: 3.42
RS: 2.6g/L