Michael Sexton
McLaren Vale
Shiraz
Our small vineyards are nestled on the corner of Main & Cherry Gardens roads, at Cherry Gardens, in a warm pocket of the Adelaide Hills. Mike Sexton is the vigneron and winemaker for Main & Cherry. His curiosity in wine began as a young boy while trying his Dad's Mateus around the Sunday lunch table. The playful Rosé lit a spark and Mike's journey into the world of wine had begun.
In 1996, the Sexton family pulled out their rows of strawberries and replanted the land with Shiraz. It's not a bad view up there, sitting high on an east facing hillside overlooking St Vincent's Gulf. Mike tended to the young vines as a teenager and along the way quickly developed an appreciation for wines other than Portuguese plonk. After finishing Oenology at Adelaide University in 2003, Mike spent time staining his hands red with good company at big and small wineries in McLaren Vale, namely Coriole, Angove's, Chapel Hill, Mollydooker and McLaren Vintners; and various parts of the world. Chasing his dream of crafting his own wine, Main & Cherry was launched in 2009 from our own single vineyard Shiraz. An enthusiasm for alternative varieties soon led Mike to source grapes from other passionate growers throughout the Adelaide Hills and McLaren Vale. Things have quickly grown from there. Mike met Kirstie, and in 2014 Audrey arrived at the same time as the spring planting of our bushvine Grenache and Mourvèdre.
We wholeheartedly believe in nurturing the soil the best way we can, and passing this on in better shape than when we found it. On our home blocks at Cherry Gardens, we can best describe our way of managing our vineyards as biological farming, rather than adhering to any specific label of management. In a nutshell, this means that we prefer to utilise sulphur/copper sprays, plant based teas, soil inoculating sprays and under vine composting to feed the soil biomass, build humus and improve the vitality of our soil. The soil and the vineyard is where our story begins for every wine that we make, capturing a snapshot of the year in a bottle to share with you.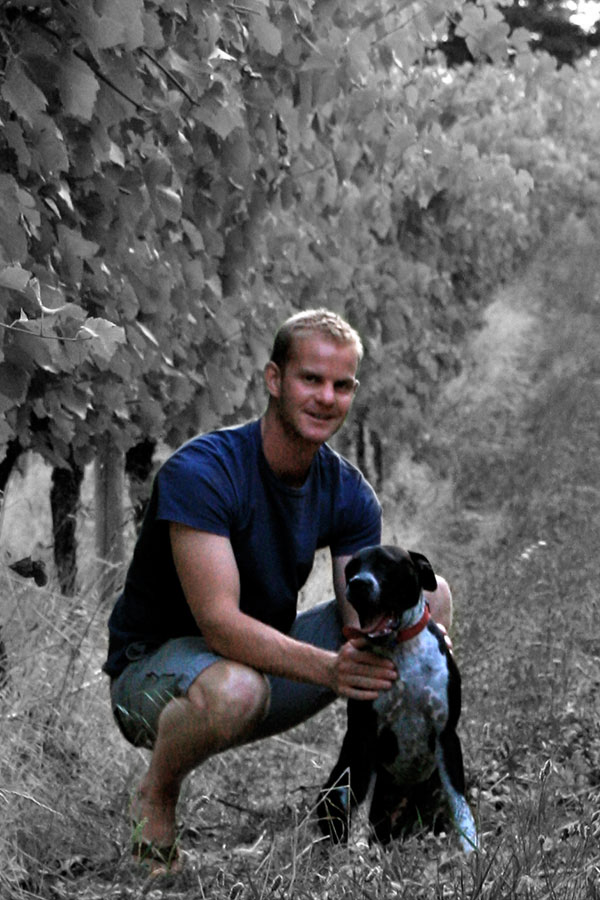 ---
Main and Cherry 2015 McLaren Vale Shiraz
---

VINEYARDS
The 2015 Main & Cherry McLaren Vale Shiraz has been shaped from three specific benchmark vineyards, each located at different sub-regions, to capture the depth and diversity of McLaren Vale.
Clarendon - an elevated, cooler site that gives lifted aromatics, fruit purity and elegance.
Seaview - towards the Northern end of the region, from the Gateway vineyard, famed for its distinctive, rich fruit intensity and depth of tannins.
Blewitt Springs - lean, free-draining sandy soils that result in concentrated flavours and perfumed aromatics.
WINEMAKING
Each parcel of fruit was handpicked at optimal ripeness and gently crushed into small open top fermenters.
Traditional techniques of foot pigeage and hand plunging were used during fermentation, before basket pressing into a combination of French and American oak.
After 16 months of maturation, only the best barrels were selected for the final blend. The result is a richly layered wine with dark berry fruits, mocha chocolate and fine grained tannins.
Buy Main and Cherry by Mike Sexton