Simon Sorby Adams
Barossa Valley
Cabernet Shiraz
Simon is the brother of Tim Adams, another of our Iconic Winemakers. I always thought Sorby was a cute little nom de plume but not so. Simon tells me a Sorby married an Adams in the early 1800's hence late last year, 2015, he changed his name to Simon Sorby Adams. He says he and Tim are close, so I have to take him at his word and look forward to a 'taste off'one day.
An experienced Winemaker, Simon's career has spanned nearly 30 years in Australia's leading wine companies including Chief Winemaker at Yalumba Wine Company and Dorrien Estate (Cellarmaster Wines) as well as many vintages overseas including Alsace (France), St Emillion (France), Napa Valley (USA) and New Zealand.
His viticultural and winemaking philosophy is based on the belief that great wines are made in the vineyard. He places enormous emphasis on careful tending of vines with minimal intervention ensuring that he has access to the highest quality fruit.
Wines are personally crafted to reflect the European style which allows the wine's character to shine through, optimising fruit and enhancing longevity.
Testament to his winemaking skills, Simon has amassed more that 65 trophies and 300 gold medals during his career, including twice winning Best Vintage Red at the International Wine and Spirit Challenge in London, the Stoddard Trophy at Brisbane and the "Triple Crown" at the National Wine Show in Canberra including Best Wine of Show.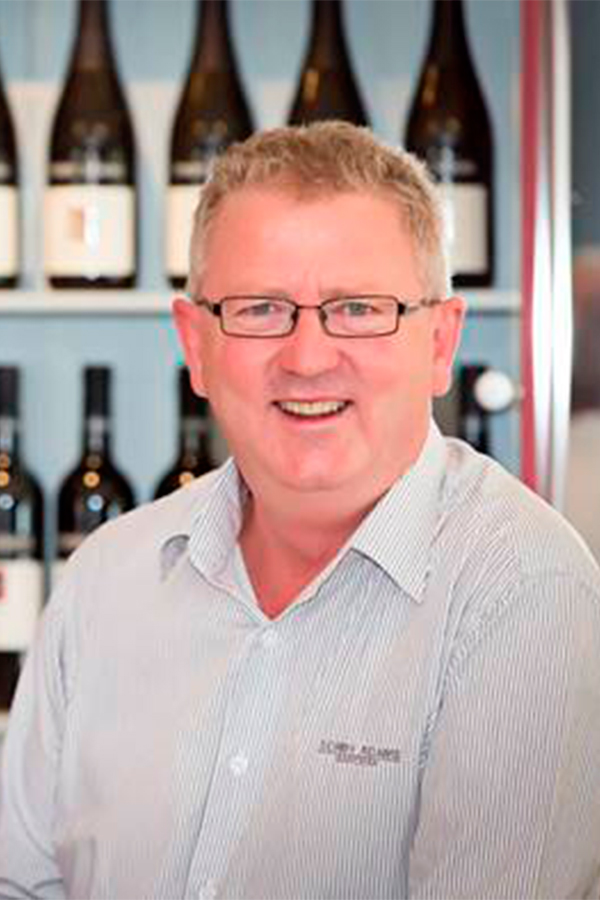 ---
Barossa by Sorby Adams
2012 The Reverend Canon Cabernet Sauvignon Shiraz
---

TASTING NOTES
Named after my great uncle The Reverend Canon R.K. Sorby Adams OBE who was the Anglican Minister at St. Hugh's Church in my hown town of Angaston from 1956 – 1960.
Cabernet Sauvignon and Shiraz are the best of mates and perfectly suited to each other.
Brick red with rich, complex aromas spilling out of the glass. It really is the best of both worlds with the smells of Cabernet Sauvignon and Shiraz meshing perfectly. Blackberry, cassis, plum and dark cherry are ably supported by hints of baking spice, licorice, chocolate and espresso.
Partner with lamb or venison.
ANALYSIS
Alc/Vol 14%
TA 6.7
pH 3.62
Aging Potential 16 years
Buy Barossa by Sorby Adams