Suzanne Little
Hunter Valley
Sangiovese
Suzanne grew up in Canberra and from the age of 14 she knew she wanted to be a winemaker. Having been banned by the teachers from doing work experience at a winery (an inappropriate career choice!), she had to wait until leaving school to start getting her hands dirty.
Suzanne's career in wine started in 1988 at Katnook Estate in Coonawarra. After Katnook Suzanne diverted to other things; travelling overseas and later working in the Sydney in the Sydney Futures Exchange and later as a Trainee Bonds Dealer. Her interest in the money markets lead to Suzanne back to Canberra to complete a degree in Economics at the Australian National University.
In 1991 Suzanne returned to the wine industry working at Lark Hill in Canberra before moving to the Hunter Valley. Suzanne completed her degree in Wine Science at Charles Sturt University while working at Reynolds and later as Senior Winemaker at Rosemount Estates. Suzanne spent five years at Rosemount Estate, ultimately responsible for Rosemount's Reserve wines including Balmoral Shiraz and Roxburgh Chardonnay. Suzanne's passion for Chardonnay was fuelled by spending five years immersed with some of the best Chardonnay fruit available from the Giants Creek, Roxburgh and Orange District vineyards.
In 2000 Suzanne left Rosemount Estate to join forces with her winemaking husband Ian Little. Today, Suzanne is the Winemaker for The Little Wine Company, a company established by Ian in 1984. Together they are exploring new varieties such as Sangiovese, Vermentino, Viognier, Tempranillo and Gewurztraminer.
The Little Wine Company has pioneered Sangiovese in the Hunter Valley with the first vintage in 2001; with 15 vintages of Sangiovese now under her belt Suzanne feels they've made their mark with this most intriguing variety. Suzanne was also selected as one of only 10 people in Australia to become a Galli Scholar – the Galli Scholarship is an immersion in Italian wines lead by a team of Italian Wine experts, "This was an incredible opportunity to taste the best Sangiovese wines from Italy and Australia, it gave me a great respect for the history and culture of this amazing variety"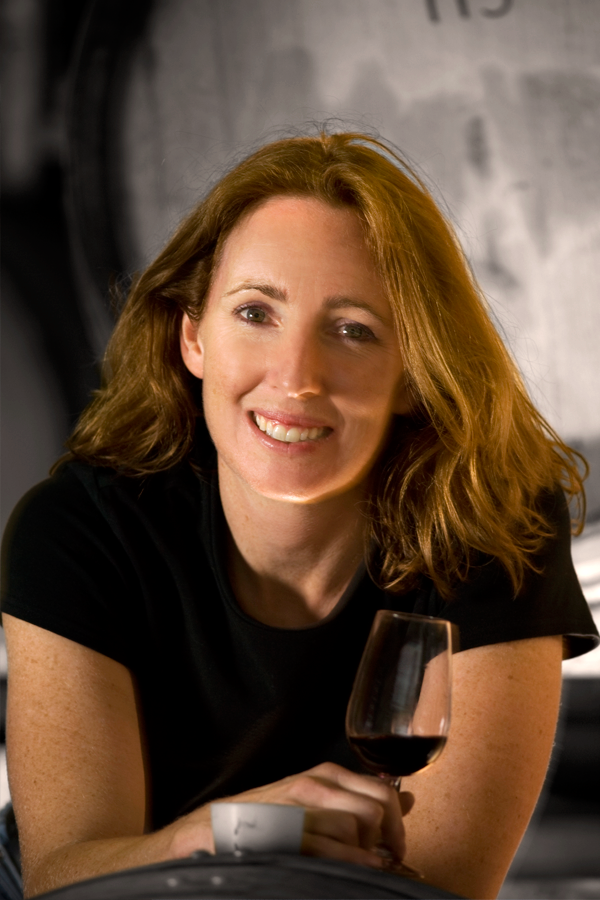 ---
THE LITTLE WINE COMPANY
2013 Sangiovese
---

2013 SANGIOVESE
WINEMAKER: Suzanne Little
The Little Wine Co is a partnership of two winemakers, Ian and Suzanne Little. Between them they have more than 50 years of winemaking experience. Together, Ian and Suzanne have pioneered new varieties in the Hunter Valley and now live and make wine on their beautiful property overlooking the Broke Fordwich Valley.
The wonderful Italian grape, Sangiovese, is one of the oldest known varieties in the world. Its beauty lies in its ability to produce wines that are highly concentrated in flavour yet have a lighter, more approachable structure than Cabernet or Shiraz.
VITICULTURE
The grapes used in our Sangiovese were grown on a southwest-facing slope in the Broke Fordwich subregion of the Hunter Valley. The vineyard lies at the foot of the sandstone cliffs on free draining 'mountain wash' soil. An open canopy and an excellent aspect created perfect conditions for steady ripening and excellent colour development.
WINEMAKING NOTES
In 2013, the grapes were harvested at 13.1 Baume in the last week of February. The fruit was crushed to open fermenters and approximately 20% of the juice was removed to produce our Sangiovese Rosé. The remaining juice was fermented on skins for 8 days. The wine was then pressed and transferred to 1 and 2 year old French barriques. The wine was racked frequently to aerate and soften the tannins.
TASTING NOTES
Our 2013 Sangiovese is imbued with sweet cherry and leather tones and loaded with fabulous smoky chocolate and mushroom characters. The savoury tannins and complex fruit characters make this an ideal food wine. Great with any tomato based dishes.
A LITTLE WORD FROM SUZANNE
"our experience with Sangiovese has been quite a ride. The thing with alternative varieties is there is no local experience to draw on; we had to write the book. I think it took us until 2005 to really figure out our style of Sangiovese, we look to the great Chiantis of Italy but we are comfortable in forging our own mark here in Australia. Our Sangiovese represents the culmination of a lot of hard work both in the vineyard and in the winery; we are very proud of it and we know our customers will love it too."
Buy The Little Wine Company