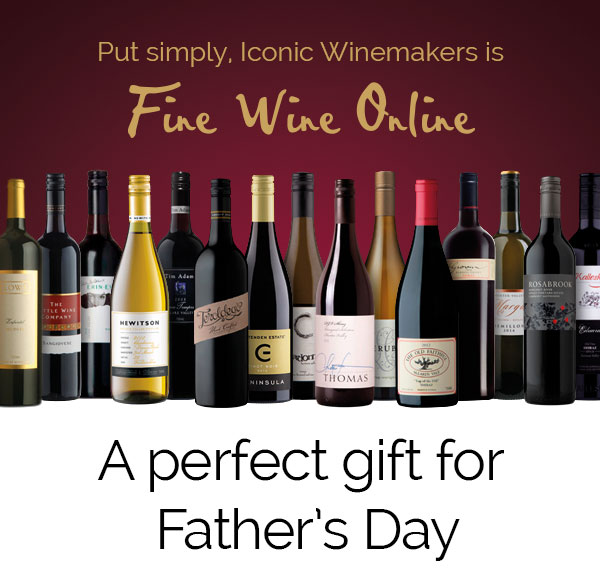 Father's Day is now only 11 days away and I'm thinking you haven't got your much loved Dad a present. Well it's not too late to buy him a case of wine from Iconic Winemakers, but get in quick to ensure we get it to you in time.
And to show your Dad you love him even more we'll send you a block of Lindt Excellence 70% Cocoa Dark Chocolate to share as he opens the first bottle.
As Iconic Winemakers are world class in their trade we thought we'd link with the World's finest chocolate. Winemakers (more likely marketers) love a descriptor. Read a wine's back label and you'll see such statements as 'nuances of fig and stewed apple'; 'supple pear drop on the back palate'; 'a hint of smoky oak with a cigar box finish'.
Which brings me to Thomas Schnetzler, Master Chocolatier at Lindt who describes the Excellence Block as;
Expertly crafted from the finest cocoa beans, this full-bodied chocolate is masterfully balanced, boasting deep roasted cocoa flavours, which gives way to subtle fruit undertones.
I reckon Thomas could be a winemaker, or at least a marketer in the wine industry.
Enjoy,