16 November 2016 | John Quinn
Damian North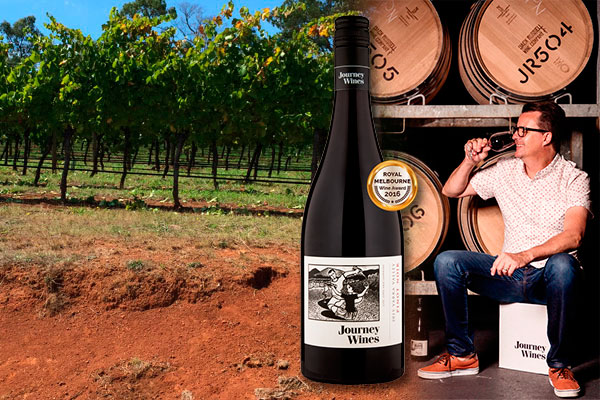 Photo from the vineyard Damian is talking about, superb red soil.
Damian North is a newcomer to Iconic Winemakers and it was always my intention to introduce him in this newsletter. And to announce his arrival he thought he'd do so with a gold medal. Journey Wines 2015 Yarra Valley Pinot Noir has taken out a gold medal at the Royal Melbourne Wine Show. Damian's wine beat a host of highly credentialed wines in the class that recognises Pinot Noir from 2015 or younger.
When I first joined the industry in the 1980's I don't think we had a definitive Aussie Pinot Noir style. There were Burgundian styles from traditional winemakers and cordial like styles from artesian producers trying to make a statement. Thankfully, by design or otherwise, certain regions whose terroir suited the grape took hold and championed the variety and Australian Pinot took shape. Those regions were the Yarra Valley, Mornington Peninsula and the ever emerging Tasmania. Damian's from the Yarra and shares why he thinks it's ideal for Pinot Noir;
"For me the factor that defines Pinot Noir from the Upper Yarra Valley is the deep red volcanic soil found in that part of the Valley. Obviously most of the sites are cooler than the Valley floor with an extra 150m or so of elevation – but as soon as you have Pinot planted on the red soil type you see lighter colour and structure in the wines – but amazing perfume and aromatics.
Of the four Yarra Pinot Noir's that won gold medals at the Royal Melbourne Wine Awards this year – considered by many to be the most prestigious Pinot class in the country – all were off red-soil sites in the Upper Yarra."
Damian North