8 September 2016 | John Quinn
High Flying Larry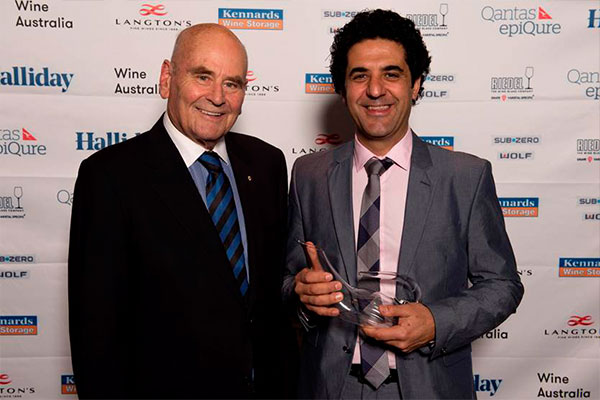 Fresh from fronting a Government campaign heralding Australian Winemakers and probably doing vintage in the Northern Hemisphere Larry Cherubino has been recognised by our national carrier at the '2017 QANTAS EpiQure Halliday Wine Companion Awards'. Larry Cherubino Wines has been named '2017 Best Value Winery of the Year'. Recognised as one of the Australian wine industry's highest honours, Halliday's Best Value Winery award recognises producers whose portfolio confidently displays that most holy of unions – outstanding wines and great value for money.
The 2017 guide features 35 wines from the Cherubino stable - 28 of which received the all-important 'value' rosette.
Some corporate winemakers set their objectives to be best value, which usually means they are driven by volume at a price. Some winemakers go full on high end and produce a couple of hundred cases per vintage at prices that scare most of us. Larry hasn't just bought the 2 philosophies together….he's conquered both by delivering quality at a price we can all afford. Larry's Porongurup Sauvignon Blanc is one of the most enjoyable fuller bodied styles I've had.