26 August 2016 | John Quinn
Hunter Valley Iconic Winemakers success.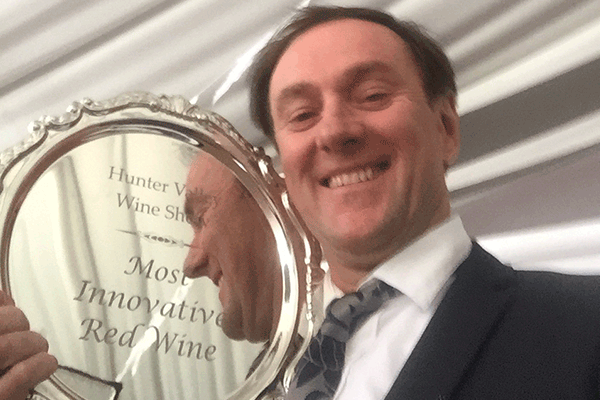 How many of you can honestly say you knew the Hunter was Australia's oldest wine region.
Last Friday was a lunch that everyone should put on their bucket list, the 2016 Hunter Valley Wine Show luncheon. If you're lucky enough to score a ticket one year do not decline under any circumstances.
What great news it was to see our 3 Hunter winemakers enjoy success.
Suzanne Little scored a trophy for a wine that came from a vineyard she knows well; 'The fruit comes from Roxburgh Vineyard which is where all the great Roxburgh Chardonnay's came from, so it's nice to keep a connection with my old stomping ground', said Suzanne after accepting the award.
Andrew Margan picked up a trophy and managed to selfie this number to us upon receipt. With Spring on our doorstep and fresh seafood on the menu Marg's Semillon is a must in both fridge and cellar.
Andrew Thomas got the Silver Bullet Award for the International Judge. Unfortunately Andrew had to get to the footy and didn't make afters. Don't forget Thommo's '14 DJV Shiraz is now available.
Enjoy,