22 September 2016 | John Quinn
In the office with Sam Connew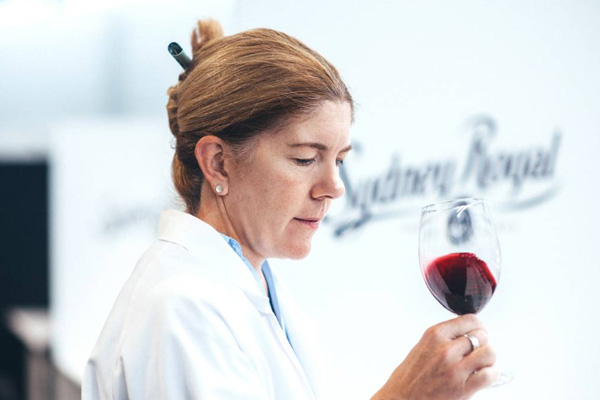 Before the introduction of the GST Australian wines sold locally endured a 42% wholesale tax, going straight back to the Government of the day. When the GST was introduced it was sold as a consumption tax that would replace all wholesale taxes and indeed in a lot of cases save the consumer money. Bollocks. The Government, knowing they were losing out under a 10% tax introduced a WET….yep a Wine Equalisation Tax. Conveniently the WET just happened to be 29% and when compounded with the new 10% GST it miraculously equated to 41.9%.In order to assist small winemakers the then Government introduced a sales threshold to allow them to claim back the WET if sales didn't extend over $500,000.
With the budget now under huge pressure the Government is looking to how to balance the books and has the winemaker in its sights.
Sam Connew, respected Industry voice answers a few questions about the mooted changes.
Sam tells us about an issue extremely important to the Australian Wine Industry and our going forward.
Q. Is the above intro correct?
A. Basically, although it misses out one of the main reasons why the government is focussing on this reform – that the amount of WET rebate being claimed by the wine industry has grown exponentially over the last few years as the enabling legislation has numerous loopholes which allow for widespread rooting, particularly multiple claims by associated entities and on bulk and unbranded wine. It should also be pointed out that the industry, through its representative body, the Winemakers' Federation of Australia, requested a reform of the WET provisions.
Q. The assistance given to the small winemaker, how important was it for them to compete?
A. Absolutely vital. Like any industry economies of scale apply, so the larger you are the more your cost structure comes down which is a huge benefit to the big guys. In addition, the wine industry has two other elements going against it for the small producer – it is enormously capital intensive and the lag time between production and sales income can be years, so cash flow is a huge issue. The WET rebate to some extent has helped to offset this for the small dudes.
Q. I gather the small winemaker didn't pocket the rebate and go to lunch; you would have reinvested into the business and hence the industry?
A. Correct. If you take me as an example, my ability to purchase a vineyard this year is largely because I have had access to the rebate (as well as working my arse off for the last few years). Other stars in the wine industry who started with no physical assets, such as S.C. Pannell, Andrew Thomas, Ministry of Clouds etc. have all been able to grow their businesses and invest back in their regions as a result.
Q. What's the major change the Government wants to implement and what are the consequences?
A. There are two main changes which the industry as a whole is arguing against – the government want to reduce the cap on the rebate from the existing $500 000 to $350 000 and then to $290 000, which will disproportionately hurt the medium sized wineries; the small guys don't reach this sales threshold anyway and this is just a blip in the ocean for the big guys.
The other change which is what myself and the Small and Emerging Winemakers group are working against is an eligibility test which is based on ownership or leasing of a winery. There are some in the industry who argue this should be broadened to ownership/lease of a vineyard or cellar door – the so-called 'skin in the game' test. We are vehemently against any sort of asset test as we think it essentially amounts to tax breaks for the rich – those that can afford a vineyard, winery or cellar door will get preferential treatment over those who are just starting out in the industry. This will really punish those who have done a huge amount to revitalise the whole Australian wine category; those who are young, dynamic and innovative will be penalised in favour of the industry establishment.
On top of that, modelling by Price Waterhouse Coopers and WFA shows that an asset based eligibility criteria will not increase government revenues, as the rooting comes from elsewhere.
Q. Is this an issue for large format (cask wine) and bulk production?
A. Yup, as it looks pretty clear that bulk and unbranded wine will not be eligible. The bigger issue which needs to be discussed here is of course whether it is time for a volumetric tax to be implemented as opposed to the existing ad valorem tax; something which every single small producer I have spoken to supports.
Q. Will the large corporates get their way because of their bigger muscle or will the small to medium get a fair hearing?
A. Well, I think we will find out soon, won't we?
Q. What's the story with the New Zealand winemakers getting respite? Can you explain that in an Aussie accent?
A. No! I fiercely guard my Kiwi accent thank you very much! Look, it's a difficult one and but basically the Closer Economic Agreement which was signed between Australia and New Zealand in 1983 ensures that there can be no discriminatory trade or taxation practices which prevent products on either side of the 'ditch' being more competitive, so since then NZ producers have also been able to claim the WET rebate, which is clearly ridiculous, but the Oz government is not going to dismantle a free trade agreement to get rid of this practice, unfortunately.
Q. You've just released a Riesling from Tasmania for Iconic Winemakers which we'll focus on in our next edition, one sentence on why our friends should buy it.
A. Because it's bloody delicious, that's why!
Q. What about you chicks taking over the industry, any truth to that rumour?
A. As less than 10% of winemakers in this country are female and there are even less viticulturists, I think we would pretty hard pressed to 'takeover', but those old crusty men in suits better watch out is my advice!