30 November 2016 | John Quinn
James Halliday's 2016 Top 100 recognises Iconic Winemakers.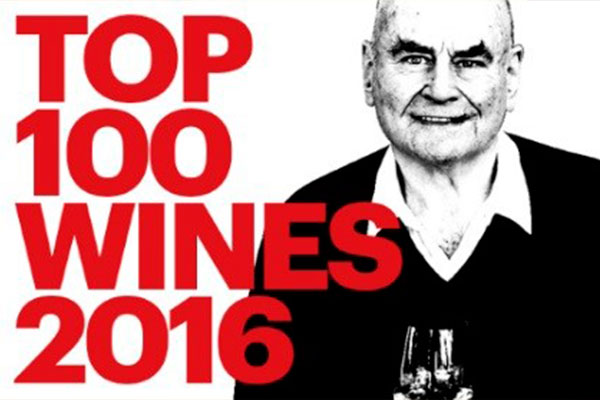 Thomas Wines 5 not out
Andrew Thomas is 5 not out, and we're not talking cricket. In Halliday's 2016 Top 100 Thommo's Braemore Semillon made the list for the fifth year running, this time with the 2016 vintage. Unprecedented, Thomas Wines is the only winery in the industry to achieve such recognition. The 2016 Braemore Semillon has been selected in the ' Best Whites over $20' category from a total 1435 wines that were submitted. In Halliday's tasting notes he commented ' Andrew Thomas is one of the best practitioners of the fine art of coaxing young Semillon to grab attention without compromising a 15+ year lifespan. Lime, lemon zest, grass and lemongrass all join hands, balance and length evidence of its extreme quality. Drink to 2033, 96 points.'
With summer on the doorstep, the seafood fresh, there is no better time to enjoy a Semillon. Oh, and the cricket's on and Thommo has plenty more runs left in him.

Hewitson' 96 points
As an old Rugby Coach after a big win I'd often get asked by a satisfied player 'what are we doing this week Coach'? Deadpan I'd say 'we're gunna get better than last week'.
Last year Dean Hewitson's 2013 Miss Harry blend scored an amazing 95 points from James Halliday. Ever the perfectionist Dean wanted more from the vineyard to winery to bottle. Describing the 96 points he received this year for the 2014 vintage Dean said 'I have no doubt this is one of the finest Miss Harry's I've made'. And Halliday agreed……..'A blend of Grenache, Shiraz, Mourvedre, Carignan and Cinsault this is flush with glorious red, blue and purple fruits, the components picked with unerring accuracy. Hewitson weaves some of the magic of the Rhone Valley's iconic Chateau Rayas, the ultimate compliment. 96 points, $25. However why not buy now from Iconic Winemakers for $22.50.