20 April 2017 | John Quinn
James Halliday's 5 Red Star Rating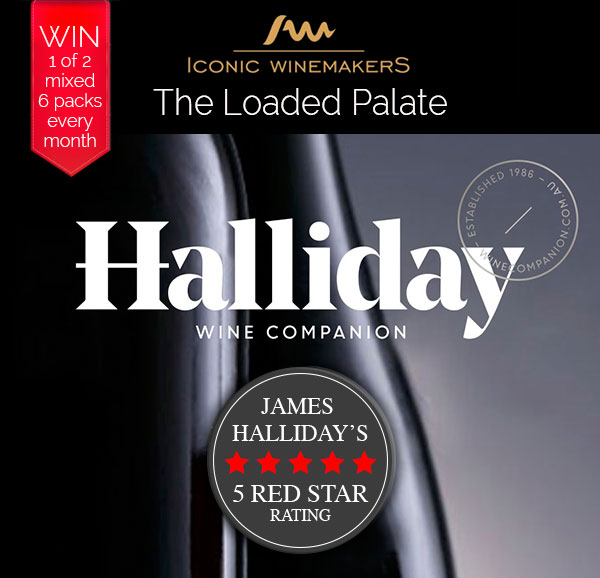 Recently we showcased some of our wines that had scored top 90's under the James Halliday points system. In each year's Wine Companion Halliday awards wineries a Star rating. The best get a 5 Star and those that have gone beyond expectations receive a 5 Red Starrating. Here Halliday explains his adjudication process and below we highlight some of Iconic Winemakers 5 Red Star wineries.
Outstanding winery regularly producing wines of exemplary quality and typicity. Will have at least two wines rated at 95 points or above, and had a five-star rating for the previous two years. 282 wineries, 10%.Where the winery name is itself is printed in red, it is a winery generally acknowledged to have had a long track record of excellence in the context of its region — truly the best of the best. 102 wineries, 3.6.

Geoff Hardy 2014 Hand Crafted Teroldego.
With an Iconic industry name like Hardy you can't help but think Geoff would assume 5 Red Star billing. Geoff Hardy's great-great grandfather, the original Thomas Hardy, first planted grapes in South Australia in the early 1850s and was one of the founding fathers of the Australian wine industry. Dan Traucki, industry consultant at Wine Assist, when writing an article on alternative varieties named the Hand Crafted label by Geoff Hardy as a star performer.

Andrew Margan 2014 Limited Release White Label Shiraz.
The 2014 Hunter vintage has many accolades. Some winemakers called it out as an 11 out of 10; some said the best ever; others played it down but certainly said the best since the much heralded 1965 vintage…….but all agree in the top 3 vintages the Hunter has ever produced. A lot of winemakers have sold out/pre sold their '14's but we have some from the Margan vineyard for you.

Larry Cherubino 2016 'Great Southern' Riesling.
Originally we had the Cherubino Sauvignon Blanc but have now changed over to a Great Southern Riesling and the 'Rivers End' Cabernet. The Great Southern Riesling is an interesting wine. My notes show citrus on the front palate, a flinty mid palate and characters that deliver more body and length than say a South Australian counterpart, much like his Sauv Blanc. Larry's a star of the industry.

Andrew Thomas 2016 Braemore Semillon.
Every time I talk to Thommo he tells me stocks are low and our subscribers should get in quick. I called his bluff a couple of times but it was me with egg on my face as I couldn't get stock. Hunter Semillon is a wonderful wine and this is no different; Halliday thought so when he named it in his Top 100 for an unprecedented 5th time. Andrew only produces Shiraz and Semillon…..they are his passions.