27 September 2016 | John Quinn
What's Nick Haselgrove doing on the weekend?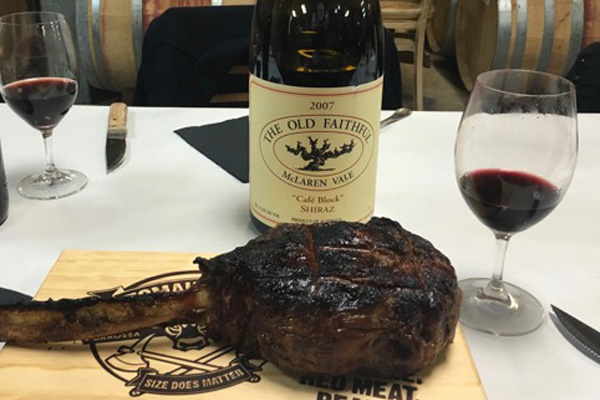 I was speaking to Nick Haselgrove on Sunday and I casually asked what are you up to? He said I'll send you a photo.
The Haselgrove family has deep roots in Australian wine production and research and has exerted considerable influence throughout the industry. Grandfather Ron Haselgrove learned winemaking under the great Emil Sobels at Leo Buring in Watervale, during the 1920s but made his name as an innovator in fortified wine and St Agnes brandy production at Angove's in Renmark. He went to Mildara Winery in 1934, bolstering its quality and reputation by steering the original Mildara Cabernet Shiraz Bin 23 in 1952, and drove the establishment of Mildara's Coonawarra cellars in 1963. He played an important role in the establishment of the Australian Wine Research Institute and served on its council for 18 years (1955-1973) with a number of years as Chairman. When he died in 1977, Ron left a legacy built on deep technical knowledge and innovation, coupled with smart business and management strengths that elevated Mildara to become one of the powerhouses in Australian wine.