6 September 2016 |
John Quinn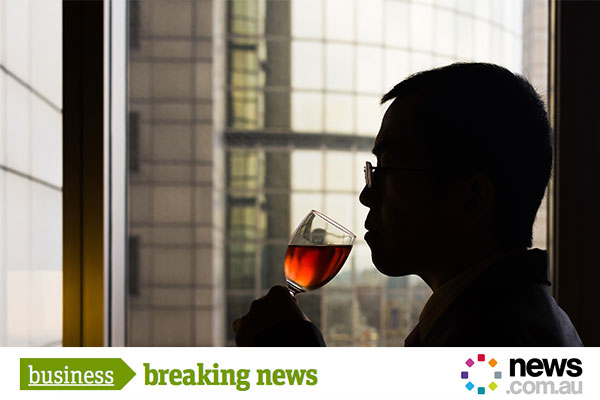 China could overtake the US as Australia's biggest wine export market thanks to the growing Chinese middle class' thirst for Aussie wines.
Growing demand from Asian markets, particularly China, has driven strong growth in Australian wine exports.
IBISWorld analyst Andrew Ledovskikh expects China, which now accounts for about a quarter of Australian wine exports, to become an increasingly important market.
"I think there's a good opportunity for it to become the largest market over the next five years," he told AAP.
"Strong growth in the UK and US markets like we're seeing in China is not really possible in the same way.
"So, there definitely is an opportunity for China to become a major source of demand for Australian wines and we're seeing that in spirit manufacturing as well."
Industry body Wine Australia figures show that exports to mainland China grew by 50 per cent to $419 million in 2015/16, on the back of the China-Australia free trade agreement and middle-class consumers' increased interest in wine.
Mr Ledovskikh expects the next year to also show strong growth.
"With Chile and Argentina having a weak harvest, there'll probably be more opportunities for Australian winemakers to find buyers in China."
He noted that the Chinese middle class has an appetite for mid-range or high quality wines, with sales over 2015/16 made at an average price of about $9 a litre.
Wine Australia said demand for Australian fine wines had continued to grow across export markets, particularly in Asia and North America.
Wines priced at $10 and over a litre contributed to almost half the total value growth in Australian exports in 2015/16.
That may be a sign that world supply and demand are slowly coming back into equilibrium after years of oversupply that has encouraged heavy price discounting, Mr Ledovskikh said.
IBISWorld expects the depreciation in the Australian dollar, free trade agreements with South Korea, Japan and China, and weak harvests in Chile and Argentina to drive significant revenue growth for local wine producers over the three years through 2016/17.
A gradual shift among producers towards premium wines is also expected to promote revenue growth.
IBISWorld expects a reduction in the federal government's wine equalisation tax (WET) rebate from July 2017 and tightened eligibility criteria from July 2019 to drive many bulk wine producers out of the industry.
It will ensure the WET rebate is helping small producers, rather than some of the mass producers of bulk wine which produce purely to sell on export markets very cheaply, Mr Ledovskikh said.
While heavy price discounting has devalued the Australian wine brand internationally, Mr Ledovskikh expects local winemakers will focus on improving their products' reputation in developing Asian markets to tap into growing demand and to beat out competitors in South America and South Africa.
"Especially in China, if we don't develop a strong reputation for quality, that will affect our ability to price wine profitably over the next five, 10 years."
AUSTRALIA'S TOP FIVE EXPORT MARKETS BY VALUE:
1. US - Up 8pct to $449m in 2015/16
2. Mainland China - up 50pct to $419m
3. UK - flat at $369m
4. Canada - up 7pct to $195m
5. Hong Kong - up 11pct to $124m
* When combined with Hong Kong, China is largest market for Australian wine exports
* UK is biggest market in volume terms but third in value because 80pct of wine is shipped in bulk
* Total exports $2.11b, up 11pct.
Source: Wine Australia.