David Lowe
Mudgee
Zindafel
One of Australia's leading wine industry figures, David Lowe represents the sixth generation of the Lowe family, graziers who settled in 1829 at 'Tinja' in the Mudgee region of New South Wales. His passion for agriculture and wine was nurtured during his school years and holidays on the family farm where David subsequently established the LOWE vineyard (8 ha) in 1973.
Since 2003 it has operated organically.
After graduation David was appointed Assistant Winemaker at the prestigious Rothbury Estate in the Hunter Valley working for two titans of the wine industry, Len Evans and Murray Tyrrell.
Through turbulent but rewarding times, David progressed to become Chief Winemaker and Group Vineyard Manager, significantly expanding Rothbury's production through innovative viticulture that included trellising, canopy management, fruit irrigation and water management.
At that time David also undertook vineyard risk management research that led to his identification of Orange as an alternative cool climate grape growing region. Today Orange supplies grapes for selected wines in the LOWE and TINJA portfolios.
A pioneering 'flying' winemaker with a penchant for Bordeaux, David is also a wine consultant and an accredited wine show judge, regularly participating at national shows including Canberra, Hunter Valley and Cowra.
During his 35-year career he has been the recipient of industry awards, trophies and medals, including Best Zinfandel at the 2003 International Wine Challenge (runner-up in 2004) and the Qantas Cup for the Best Australian Chardonnay (1985).
David Lowe is a prominent wine industry advocate and, during his career, has held several key positions including Vice President of the Winemakers' Federation of Australia; member of the strategic NSW Ministers' Wine Advisory Council, Vice President of the NSW Wine Industry Association and President of the Mudgee Wine Grape Growers Association.
In 2013 the NSW Minister for Agriculture awarded David the Graham Gregory Award for his contribution to the NSW Wine Industry. Following this, in 2014, Wine Communicators of Australia awarded David the 2014 Legend of the Vine Award.
David is a regular wine industry commentator and a passionate supporter of smart farming, rural land custodianship and regionalism.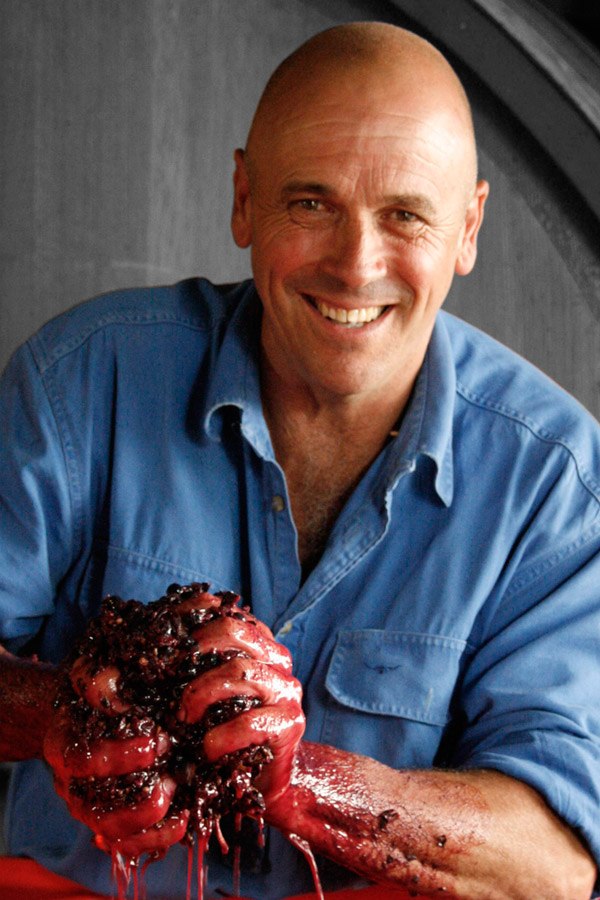 ---
Lowe
2011 Lowe Organic Zinfandel
---
Like many wines from our Iconic Winemakers this wine is only made from years when the quality exceeds expectations. During the last decade for example vintages '07 and '08 weren't made. Over past vintages this wine has been awarded the Trophy for the World's best Zinfandel, 2 further gold medals at the International Wine Challenge, Aus/NZ best Organic Wine as well as similar organic trophies across NSW and hometown Mudgee.

Our vineyards are all organic, having been converted in 2003. In the vineyard we use competitive
biology, aiming to be completely chemical free in dry years and using half the organic standard of
copper and sulphur in wet years.
The goal is to lift vine health through soil health and complexity, and combat disease through an active and competitive leaf surface biology, crowding out disease causing organisms.
WINEMAKER'S NOTE
Our feature and flagship wine, built to last and get better at the same time. It's dark in colour very concentrated, but a raisin like sweetness that is not sugar just thick gooey ripe grapes. Try it with Massaman curry.
The epitome of what we aim for, natural yeast, biodynamic and organically grown; stored for two years in 500L two to five year old American oak puncheons.
It's as good as any I have made, more in the dark style.
VARIETY
100% Organic Zinfandel
REGION
Mudgee (500m), NSW
Central Highlands
COLOUR
Dark ruby in colour.
AROMA
Prunes, dates and Christmas cake aromas.
PALATE
A generous, concentrated palate with fine tannins. Ripe, textured and balanced with lovely structure and varietal character.
CELLARING
I last tasted the range of Zinfandels back to 2003 around 12 months ago and none of them are too old. I therefore respectfully suggest you keep them as long as you can as I have seen them grow and change form from Christmas cake to truffle.